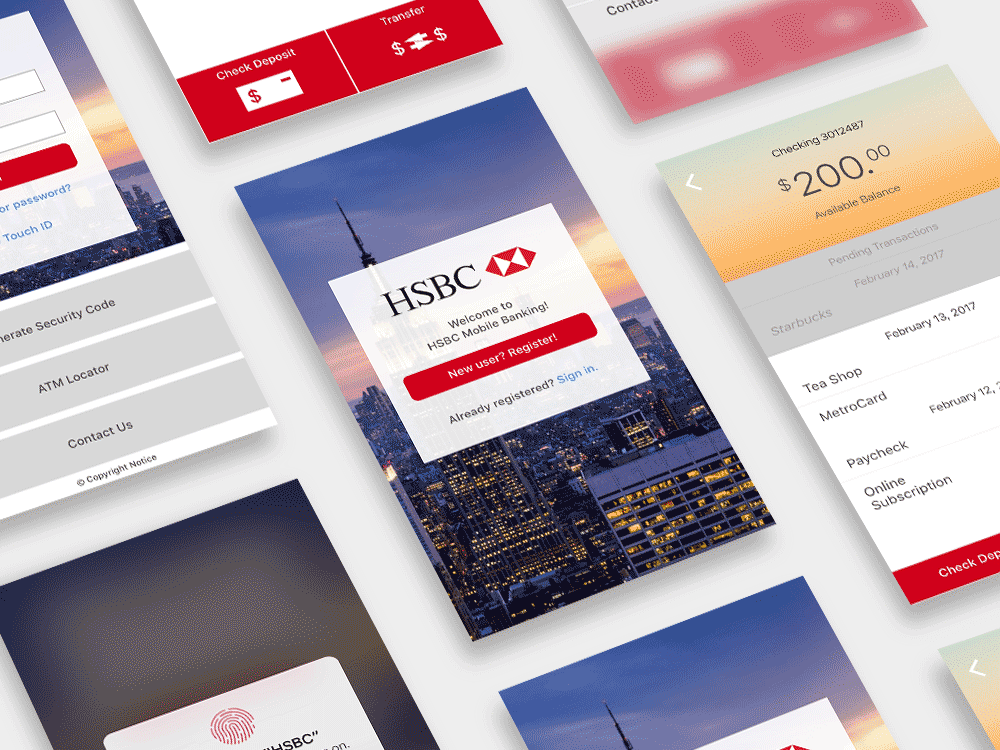 HSBC's Login Experience (Case Study)
The problem.
The existing HSBC website and mobile banking can make one feel dated against its competitors (Bank of America, Capitol One, Chase). The login experience falls short of being user friendly and viewing transactions is confusing as there's no visual hierarchy or labeling.
• Sign-in experience on the website and app requires too many steps.
• No option to turn on Touch ID on mobile app.
• Transactions are difficult to distinguish between debited and credited amounts.
Goals
Have a direct login homepage for users to sign in right away.
Simplify the mobile app's home screen. Offer a Touch ID option (for iOS and Android).
Improve distinguishing between debited and credited amounts in an account's transactions by the use of color.
Original HSBC Banking Website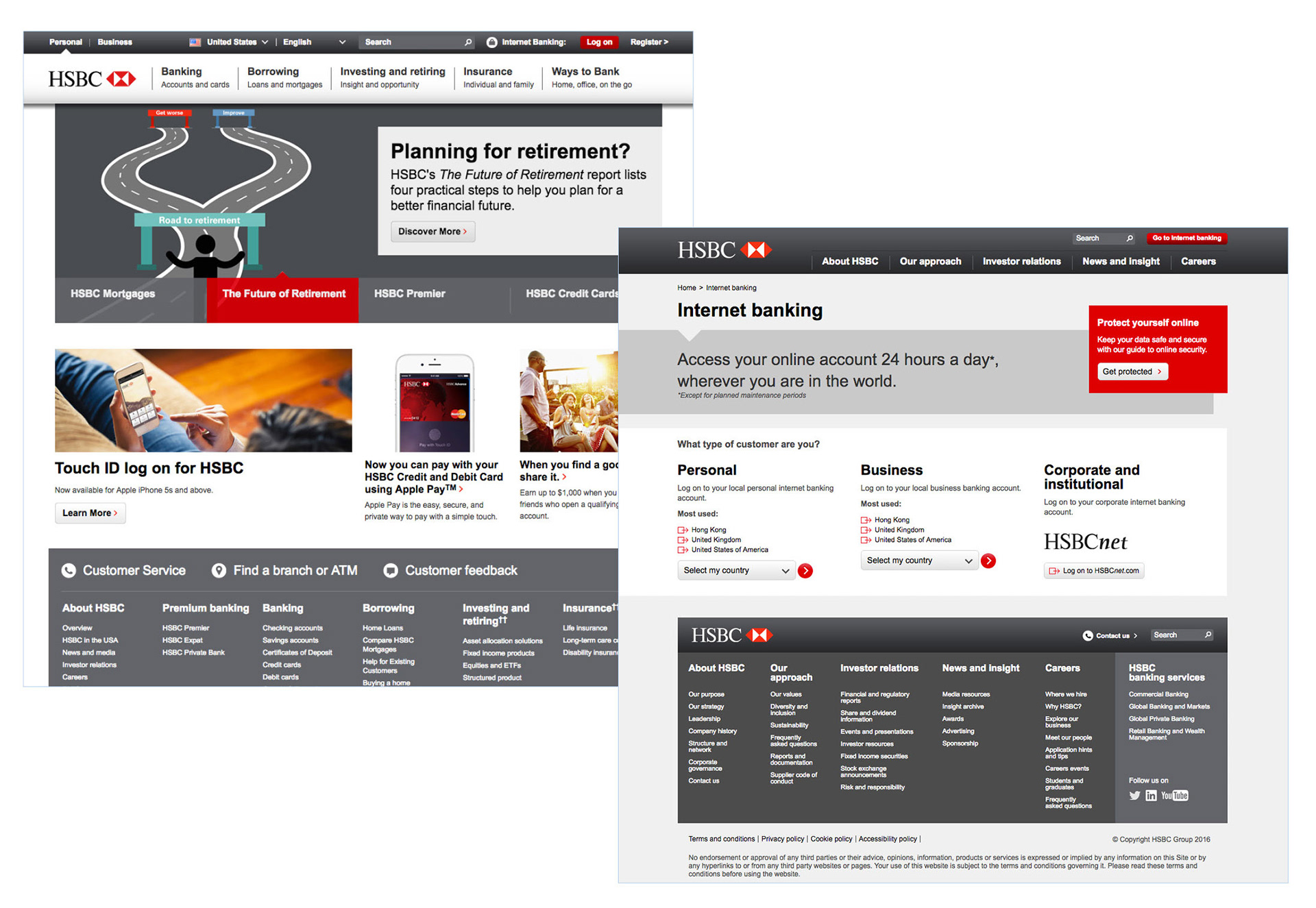 The Painful Journey of Logging In
Mapped. A user's journey to login using the original HSBC website. The red dot indicates the actual login page.
The New Login Experience Redesign
Cut to the chase. Have a direct personal banking URL for customers to log into.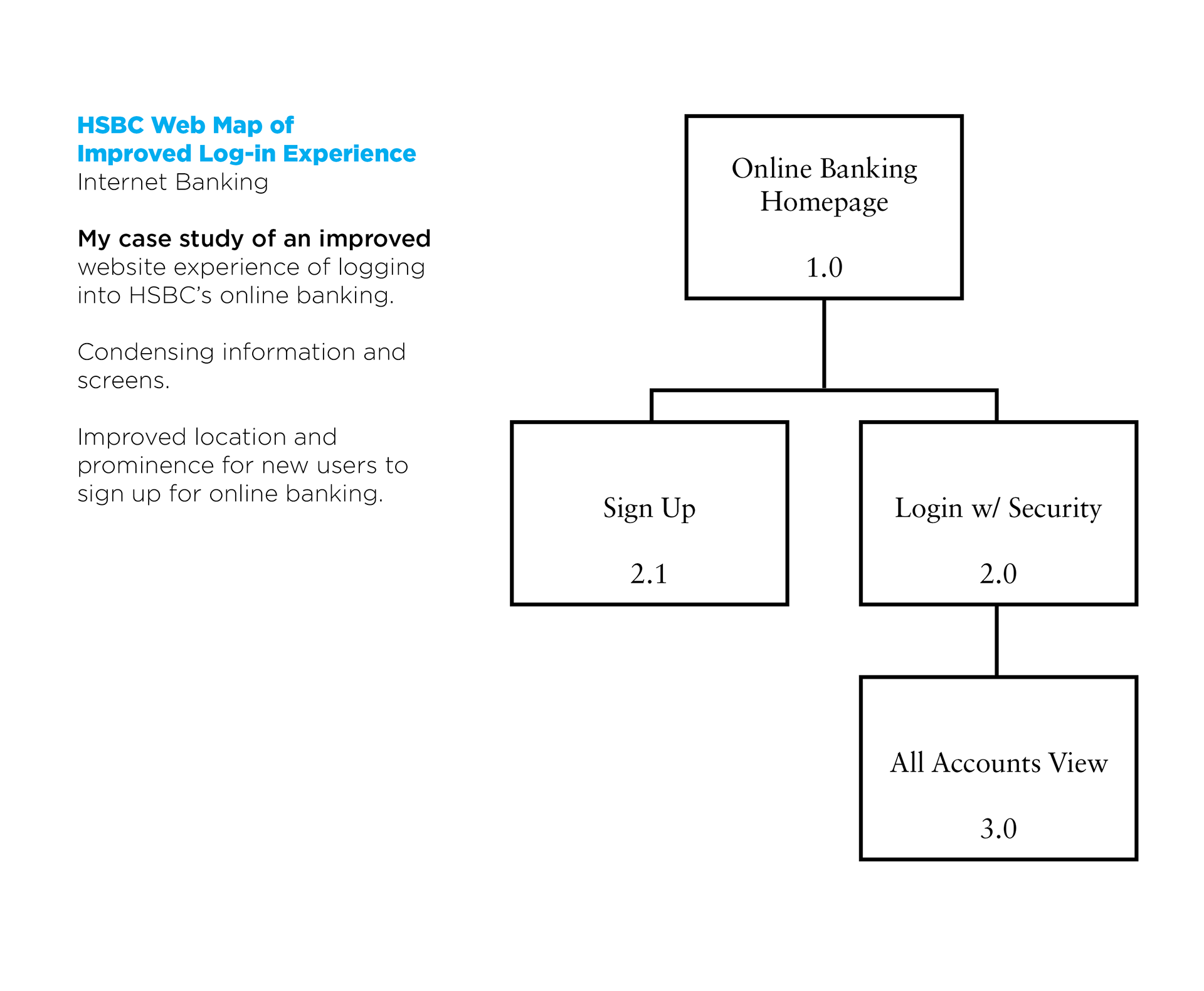 Original HSBC Mobile Banking App
The original banking app is cluttered, feels dated (it still is), and transactions are difficult to differentiate between debited and credit.