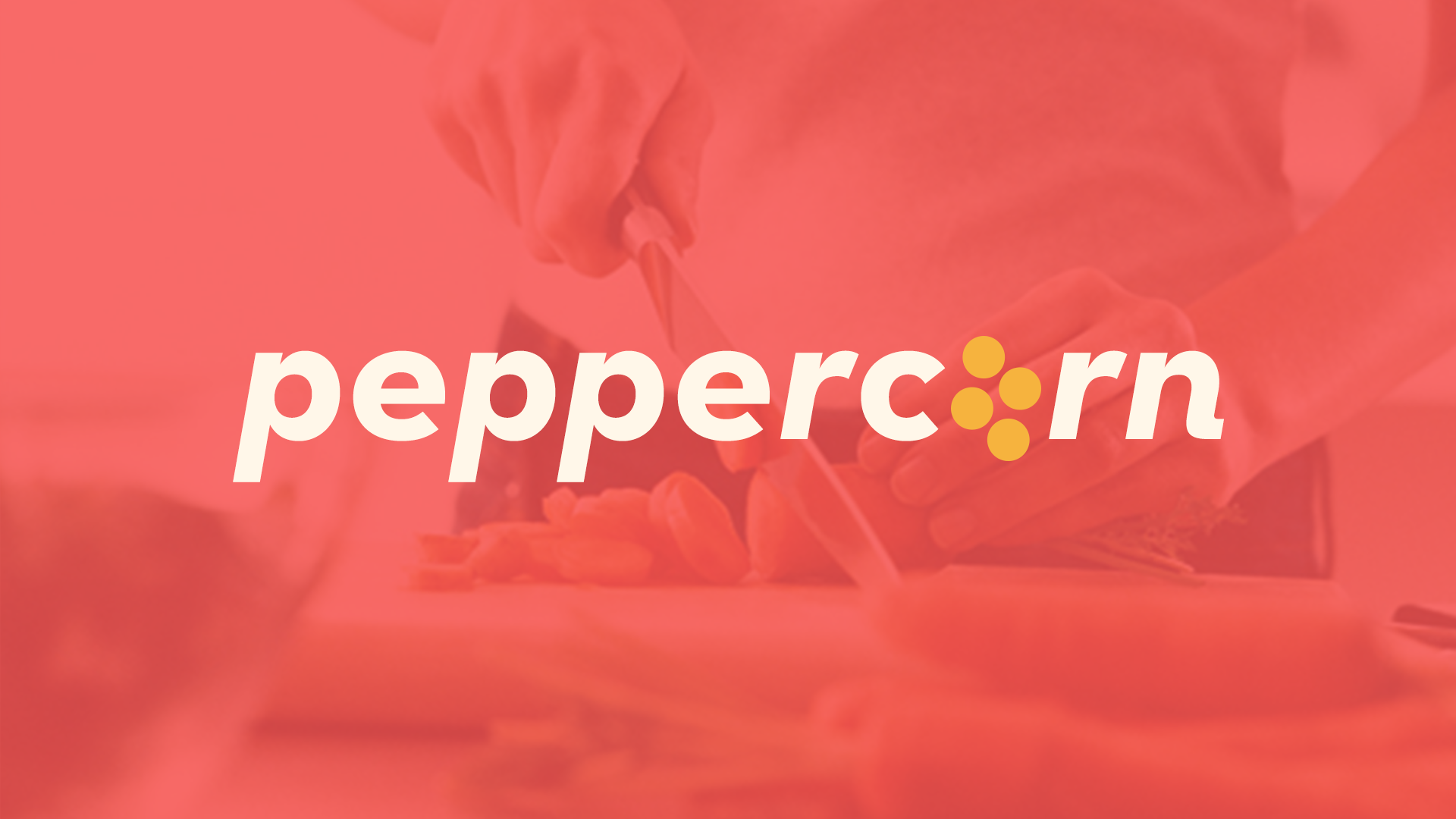 Peppercorn was designed for the mobile and Apple TV platform. It was aspired to be used as a resource for the casual and puzzled cooks in a kitchen. Peppercorn helped dispelled myths to what are the best practices in food preparation.

To start, I began a study on how much more useful it would be if the application was used as a SmartTV app such as for the Apple TV. Below are some of the documentation.
Should I rinse a chicken before cooking?
(To app or not to app?)
Developing the Peppercorn app is study on whether it will be useful as an app. The content that the app pulls would be from its own website of the same name.
Will users, who are casual cooks or just starting out in the kitchen, find an app like Peppercorn useful? Will having it on their mobile devices be of any use compared against a Google search?
How often does one resort to a resource like Peppercorn?
Surveying users, casual cooks or starting-out cooks, they resort to a Google Search. Look for an easy recipe to begin and with the most convenient prep to cooking time. A common pattern I've noticed is that users are not loyal to any particular webpage (e.g. NY Times, Epicurious, Savour, AllRecipes) for their recipes so as long as the recipes are highly rated and easy to follow.
Later, I've asked the same group of users in what compels them to download any kind of app, and what is the purpose. Seldom are there cooking apps in one's mobile device.
I look to Quora a website and webapp that is a forum of crowdsourced all-things-life resource.
Perhaps Peppercorn is best suited as a webpage. Not everything needs to be an app.
Below are the original documentation and UI designs of the project.
App Map for Peppercorn on Apple TV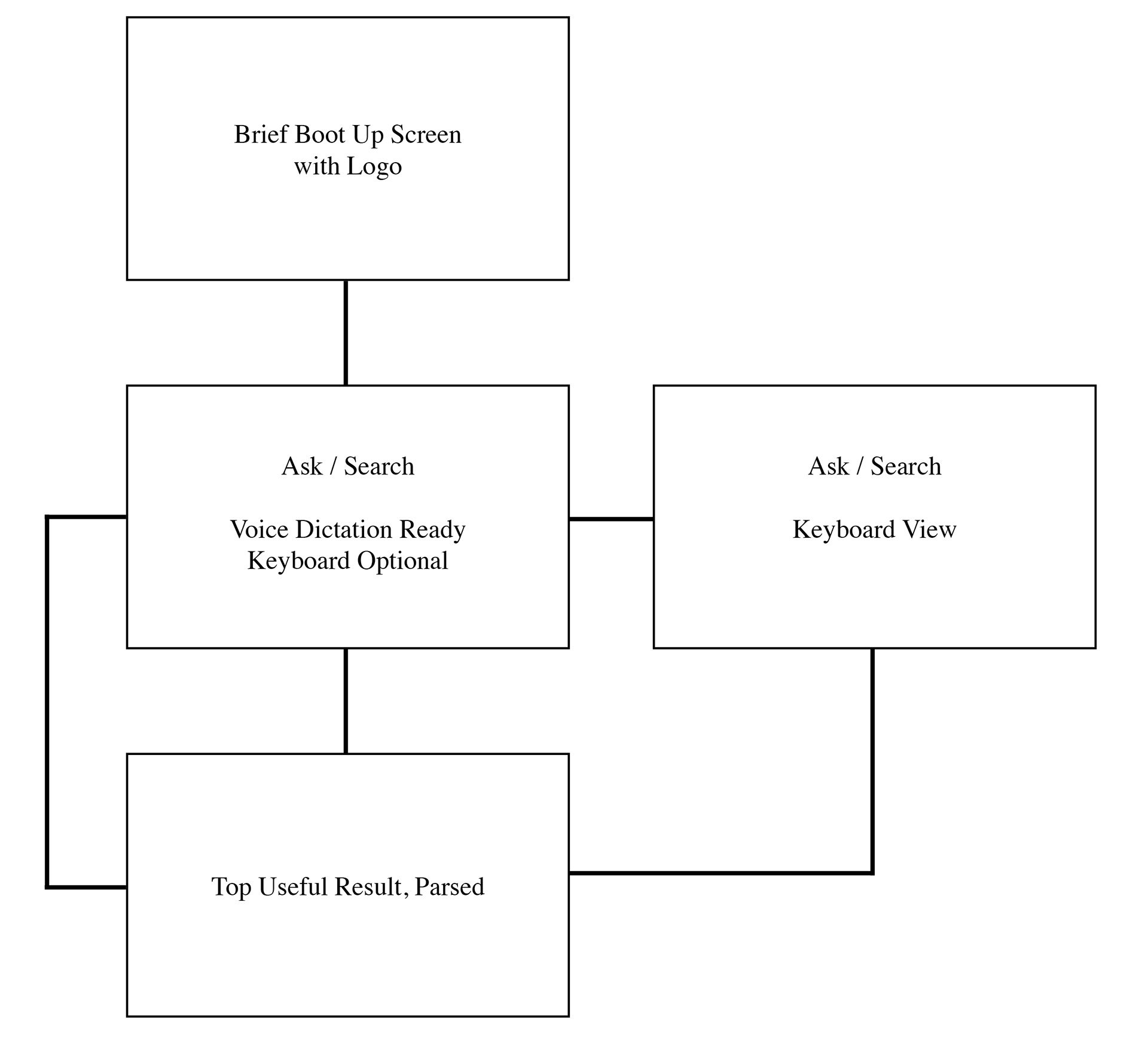 UI Design for Apple TV featuring Siri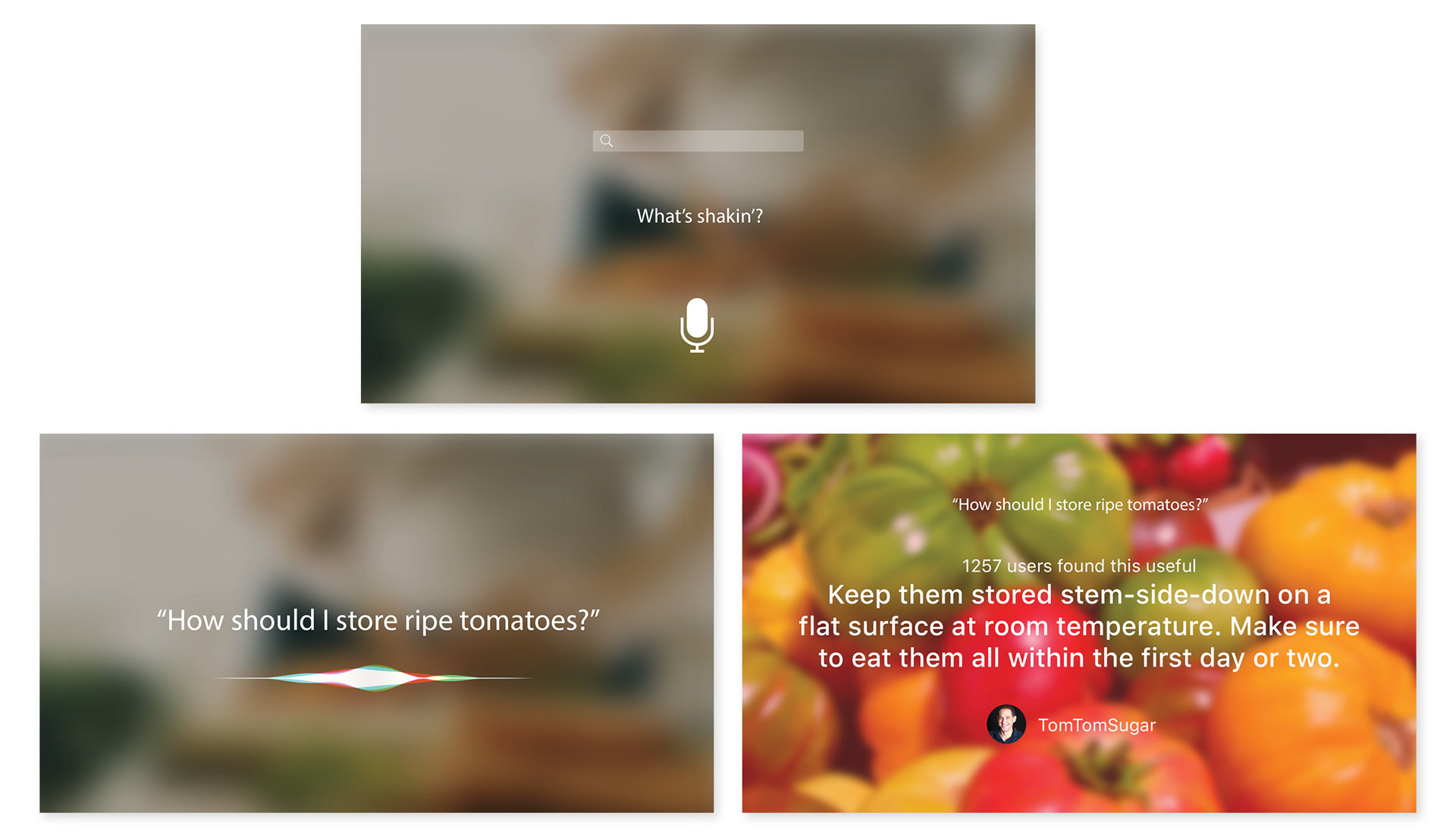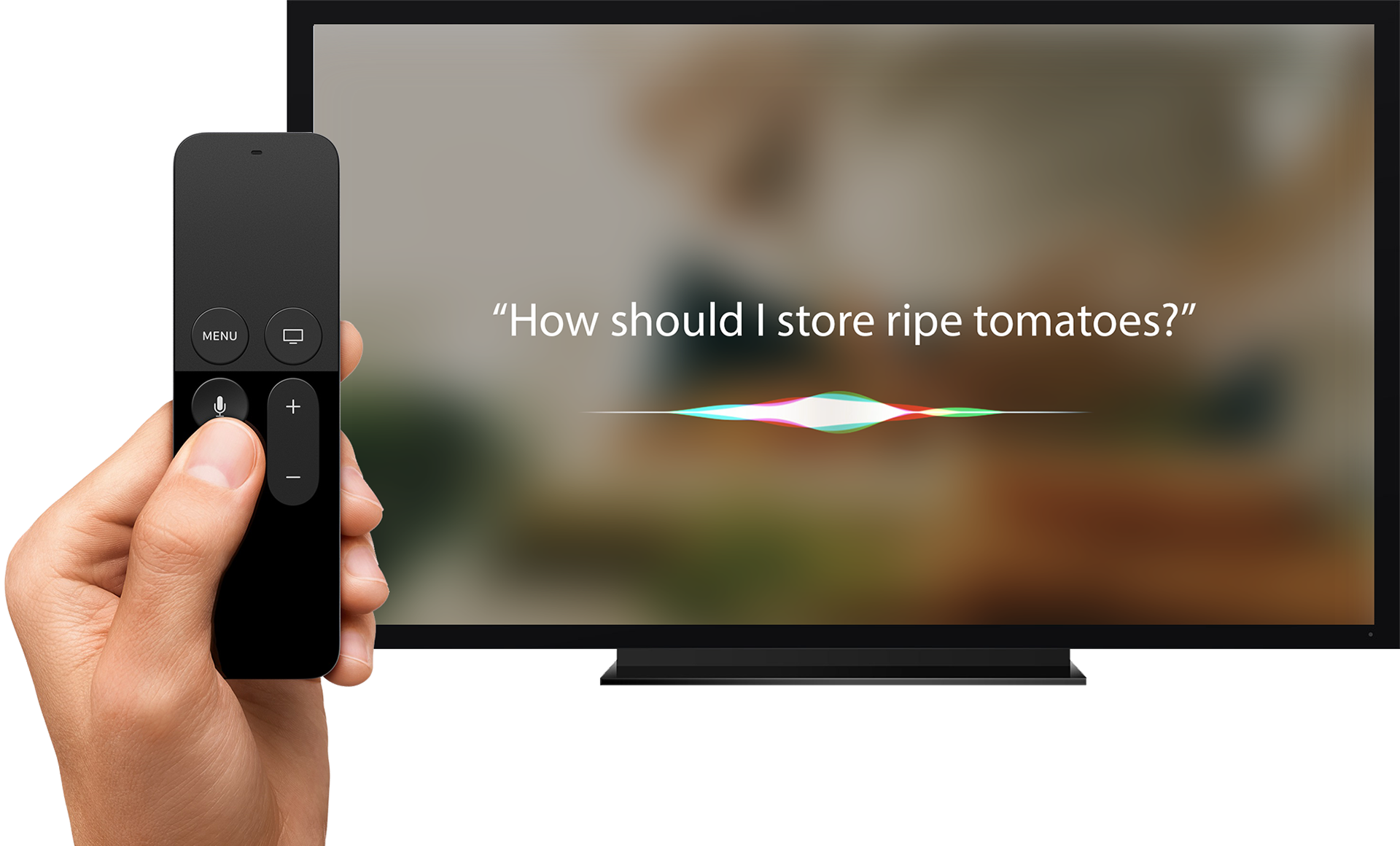 While Siri is restricted to native Apple applications Peppercorn for Apple TV was a speculative design.